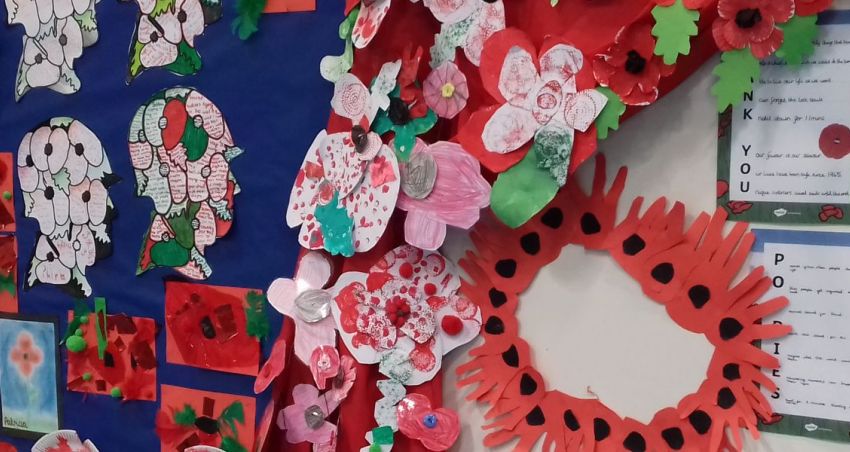 Stimpson Avenue Academy honoured two former teachers who died during the First World War as part of their learning about the centenary of the Armistice.
Year 6 pupils Toby and Megan researched the lives of Charles Frederick Fitzhugh Tolliday and John William Shaw, who are both remembered by a plaque inside the school.
Throughout the week leading up to Remembrance Day, pupils also used art and language to express their thoughts and feelings, and have displayed their work in the hall.