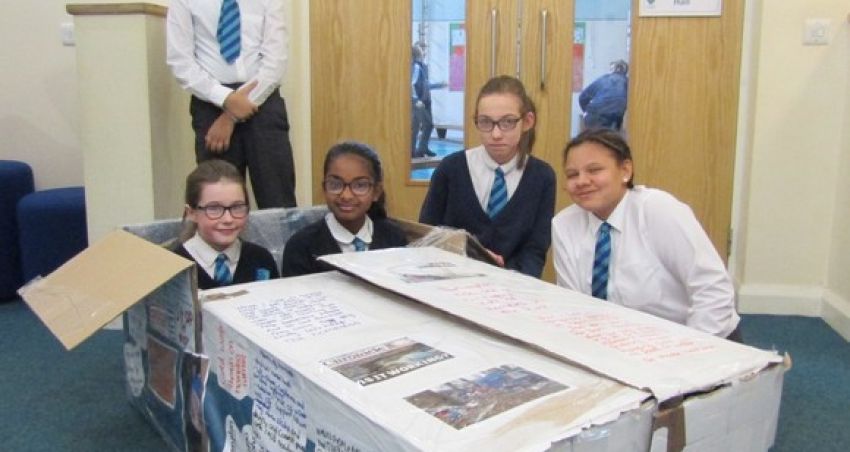 Pupils from Stimpson Avenue Academy were invited to create a shelter for the Mayor of Northampton to take part in the Big Sleep Out.
The event saw hundreds of people sleep overnight in Abington Park in Northampton on Friday 1st February to raise money for the Hope Centre, which supports the homeless.
As a former pupil of the school, Northampton Mayor Cllr Tony Ansell asked pupils at Stimpson Avenue Academy to make him a shelter to sleep in for the fundraiser.
Year 6 pupil Mia Brown said: "We created a little shelter made out of cardboard and duct tape and we also put some bubble wrap inside for him to have a little pillow and a blanket.
"We also wrote some sad things on the shelter about how we feel about homeless people living on the streets. We really wanted to support the Mayor for his Big Sleep Out."
Headteacher Alison Hawkes said: "The children know that being out in a safe place for only one night isn't really being homeless, but have found out more about being homeless to get a sense of what this means.
"They have used the shelter they have made as a way to publicise feelings about homelessness and some of the statistics around this issue to raise other people's awareness."