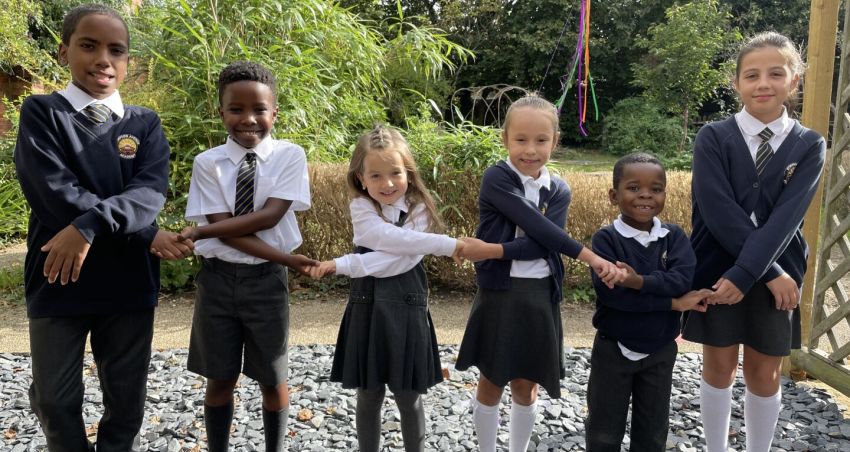 Stimpson Avenue Academy's commitment to tackling bullying and supporting pupils' wellbeing has been recognised with a prestigious quality mark.
The school, part of East Midlands Academy Trust, has become a United Against Bullying Silver School after meeting strict criteria to demonstrate its commitment to being 'bully free'.
It follows Stimpson Avenue Academy's recent 'good' Ofsted report, in which the school was rated outstanding for personal development.
The school's approach to anti-bullying includes PHSE lessons and assemblies dedicated to kindness and respect, pupil 'kindness coaches' to work alongside staff to resolve disputes, trained 'buddies' in the playground to help children who feel sad, and 'safe hands' where children identify safe adults that they feel comfortable to talk to about any worries.
Head of School Luci Clapton said: "Incidents of bullying are incredibly rare at Stimpson Avenue Academy and that is because our children are taught to be kind and respectful towards each other.
"We have a range of ways in which we promote respectful behaviour and treating other people how they want to be treated, and that ethos is shared by our pupils and our staff.
"The United Against Bullying award programme is extremely challenging and so for us to achieve the silver award is a huge success. I'd like to say a special thank you to our PHSE lead Abbi Smith and Deputy Headteacher Graham Trotter who work so hard to establish our 'bully free' culture here at Stimpson Avenue Academy and led our bid to achieve the silver award."