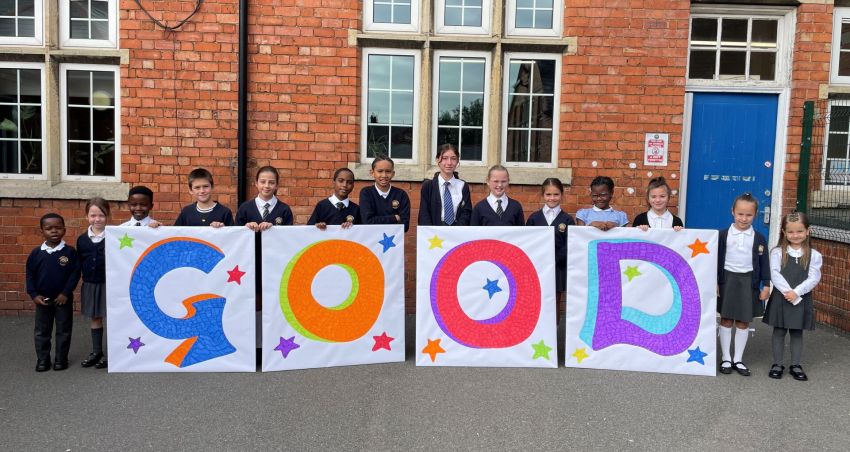 Staff, pupils, and parents are celebrating after Stimpson Avenue Academy in Northampton has been rated 'good' by Ofsted for the first time.
The primary school, part of East Midlands Academy Trust, was previously rated 'requires improvement' but Ofsted has now issued a glowing report following its inspection in July, rating the school outstanding for personal development and good in all other areas.
Inspectors said they were impressed by the positive relationships between staff and pupils, the 'ambitious' curriculum and the 'exemplary' personal development offer.
The report says: "Pupils enjoy attending this diverse and inclusive school. They feel safe and say the best thing about school is the kind staff. There are high expectations for all pupils to achieve their best, no matter what."
It also states: "Staff are proud to work at this school. They feel leaders go above and beyond to support them with their workload and well-being."
Stimpson Avenue Academy Head of School Luci Clapton said: "We are all absolutely thrilled that the Ofsted inspection team have given our school such a positive report and have seen for themselves the wonderful place that Stimpson Avenue Academy has become.
"We believe our pupils deserve to be the best they can be and for Ofsted to recognise the commitment of our staff to help them achieve that is fantastic. I'm so proud of our whole Stimpson Avenue Academy family."
The report is based on the inspection team's two-day visit to the school and also reflects the views of parents, who told the inspectors 'Staff at this school go above and beyond to make sure every child is happy and feels safe'.
The Ofsted report praises the school's teaching and learning for pupils with English as an additional language, who make up more than three-quarters of the total number of children on roll.
Inspectors also highlighted the school's commitment to good reading skills and the strong start given to children in the Early Years Foundation Stage.
The inspection team acknowledged the rapid and significant improvements the school's leadership team have made and embedded since its last inspection and gave just one area for further improvement, for teachers to set more precise and ambitious targets for pupils with special educational needs.
Stimpson Avenue Academy Executive Headteacher Zoe McIntyre said: "Our school has changed beyond recognition since its last Ofsted inspection back in 2019. We provide strong teaching and learning, we set high expectations for our children, and it is a school where staff and pupils alike are happy to be.
"We have implemented a robust improvement plan and for Ofsted to recognise the upward journey we are on is fantastic news for everyone here at Stimpson Avenue Academy."
To view the fill report, click here.